We're excited that you're considering joining the Intermountain Division of the Professional Ski Instructors of America (PSIA) and the American Association of Snowboard Instructors (AASI)! Your membership unlocks a mountain of educational and career advancement opportunities; members have exclusive access to the hundreds of clinics we offer every year. It also allows you to pursue certification as an instructor, which is an important milestone in your snowsports career (more on this below). In addition, our members also have many other benefits, which are explained in detail on this page.
Certification is one of the most crucial parts to advancing your career as an instructor; you may become certified in any of our disciplines (Alpine Skiing, Snowboarding, Telemark Skiing, Cross-Country-Skiing, Adaptive Skiing, and Adaptive Snowboarding), and there are three levels of certification available in each of those disciplines. Certificates are also available as a Children's Specialist or in Freestyle Skiing/Snowboarding.
Your membership with PSIA-AASI Intermountain also includes a membership with the National Organization, which allows any certifications you earn to transfer to all of the other divisions of PSIA-AASI. These certifications are recognized by Member Schools across the country, allowing you to easily demonstrate your experience in teaching snowsports. A list of the Member Schools in the Intermountain Division can be found on this page.
It is important to remember that the only legal and safe way to teach skiing is to do so as an employee of a ski area. Teaching "underground" as an independent instructor is illegal nationwide, and people who do so anyways are at risk of being found liable for damages if their client is injured. Additionally, instructors caught teaching underground lessons are typically given a lifetime ban from that ski area, and are often subject to legal action or prosecution.
For more information on ski areas that are recruiting instructors, you can visit the National Job Board.
To join PSIA/AASI Intermountain & the National Organization either complete the online application below (preferred) OR download and email/fax in the printable application.
IMPORTANT: Both types of applications take a couple of days to process; you will need to wait until you receive your welcome letter via email to be able to register for clinics and assessments or enjoy your other membership benefits.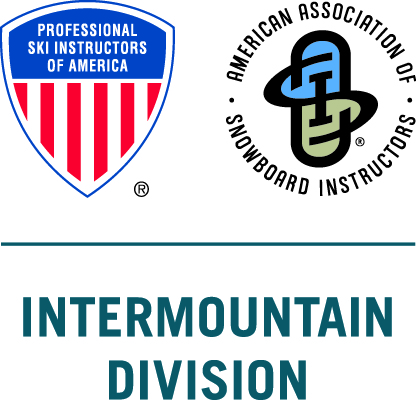 What's Next After I Join?
Check out our New Member Guide for more information about all of the opportunities you have as a PSIA-AASI Intermountain member.